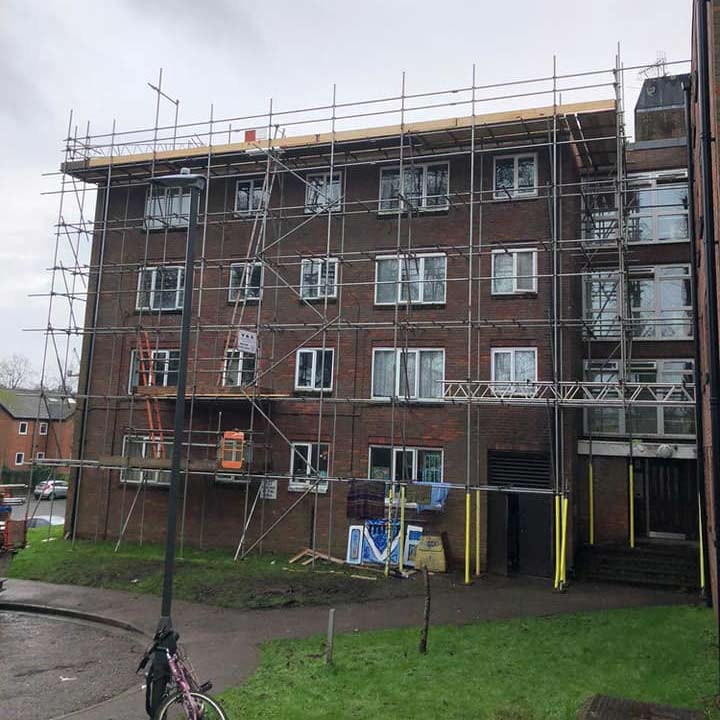 Scaffold Hire Solutions in Welwyn Garden City
Here at V & S Scaffolding Services Ltd, we have been providing individuals and businesses across Welwyn Garden City with quality scaffolding for the last thirty-five years.
From domestic scaffolding for home projects to commercial scaffolding for contractors and industrial clients, we can be relied upon to deliver quality.
Bespoke Scaffold Hire Packages in Welwyn Garden City
V & S Scaffolding Services Ltd offers hand-tailored scaffolding solutions to domestic, commercial, and industrial clients across Welwyn Garden City. Here is a few of our more popular services…
Experienced Scaffold Hire Specialists
We have been working in and around Welwyn Garden City for the past thirty-five years, making us a well-established and respected name in the local scaffolding trade. We employ a hand-picked crew of professional scaffolders. Between them, they bring decades of relevant experience to every project we work on, delivering unbeatable quality and customer service to all our clients.
Your Local Scaffolding Company
Getting to Welwyn Garden City from our office in Hertford could not be easier for our team of professional scaffolders. Once in the van, it is a straight run down the B1000, a journey we can make in under 15 minutes if the traffic is on our side. You are assured a prompt and punctual service every time.